Unleash your potential
Create new value,
face the challanges
of complexity.

Discover the Chaos Consulting consultancy services dedicated to companies and organizations that intend to face complexity, to transform risks into opportunities and make the most of operational experience.
Discover the methods behind Chaos Consulting's consultancy services. A useful overview to find out how Chaos Consulting actually supports companies and organizations.
Discover all the software that Chaos Consulting sells as concrete tools to support the needs of businesses and organizations.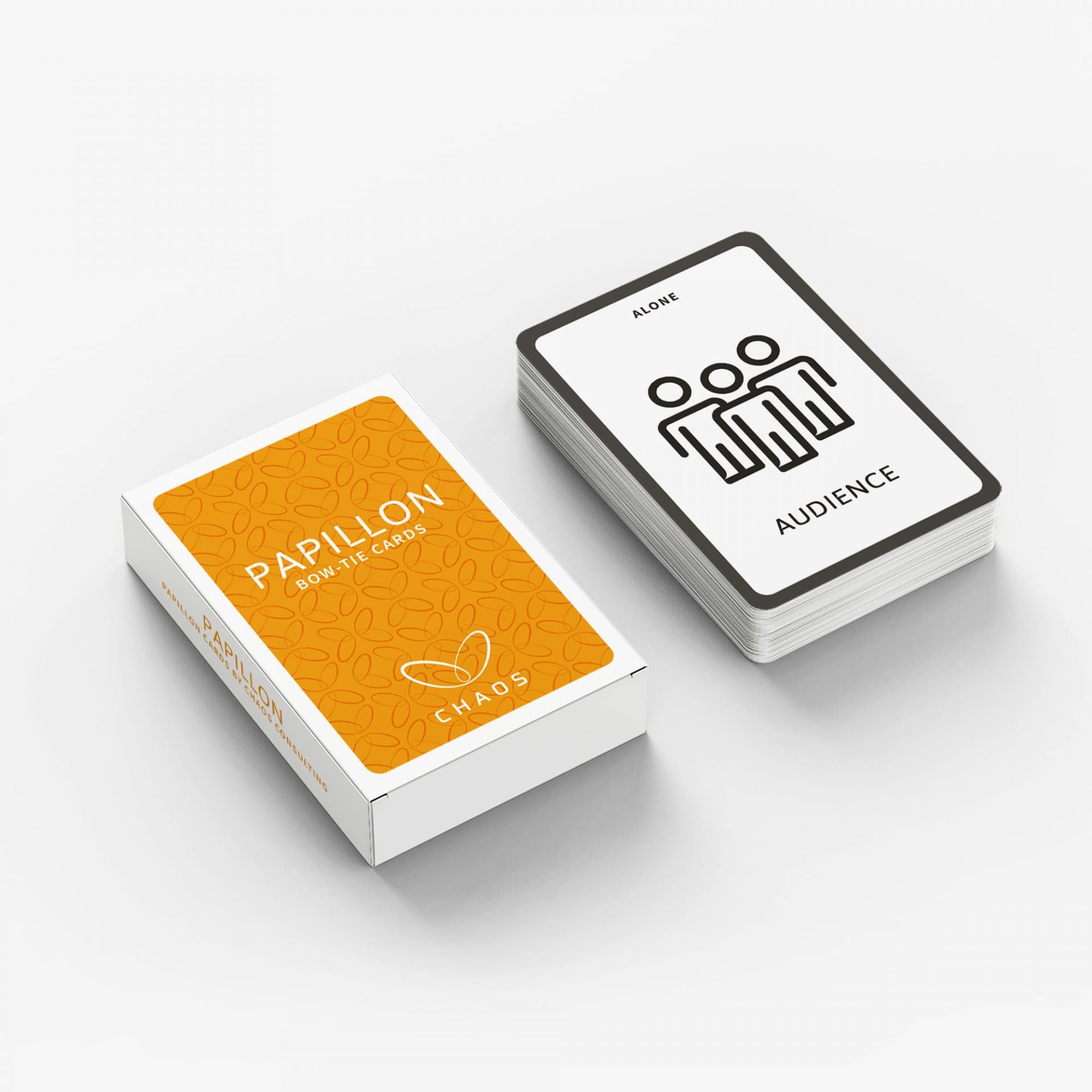 Papillon Cards
Papillon applies the Bow-Tie methodology, allowing you to identify, analyze and assess even overly complex risk situations. Intuitive, effective, and ideal for brainstorming sessions or a solo analysis session.
Buy Now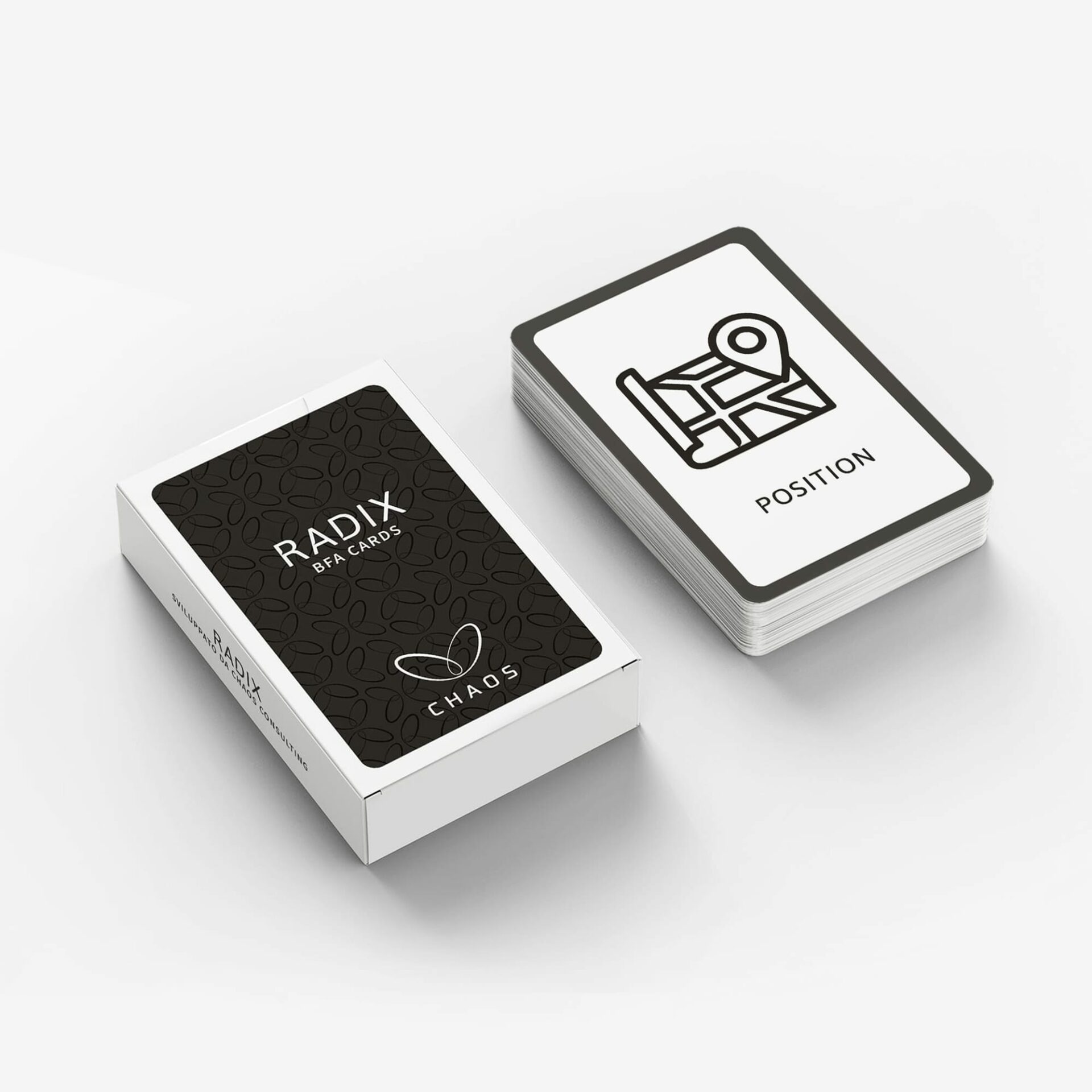 Radix Cards
Radix will help you to identify the root causes of barrier failure, the weakness of the organization, and the risk management system. A method that will allow you to assess adverse events involving reputational, financial, environmental, and safety aspects.
Buy Now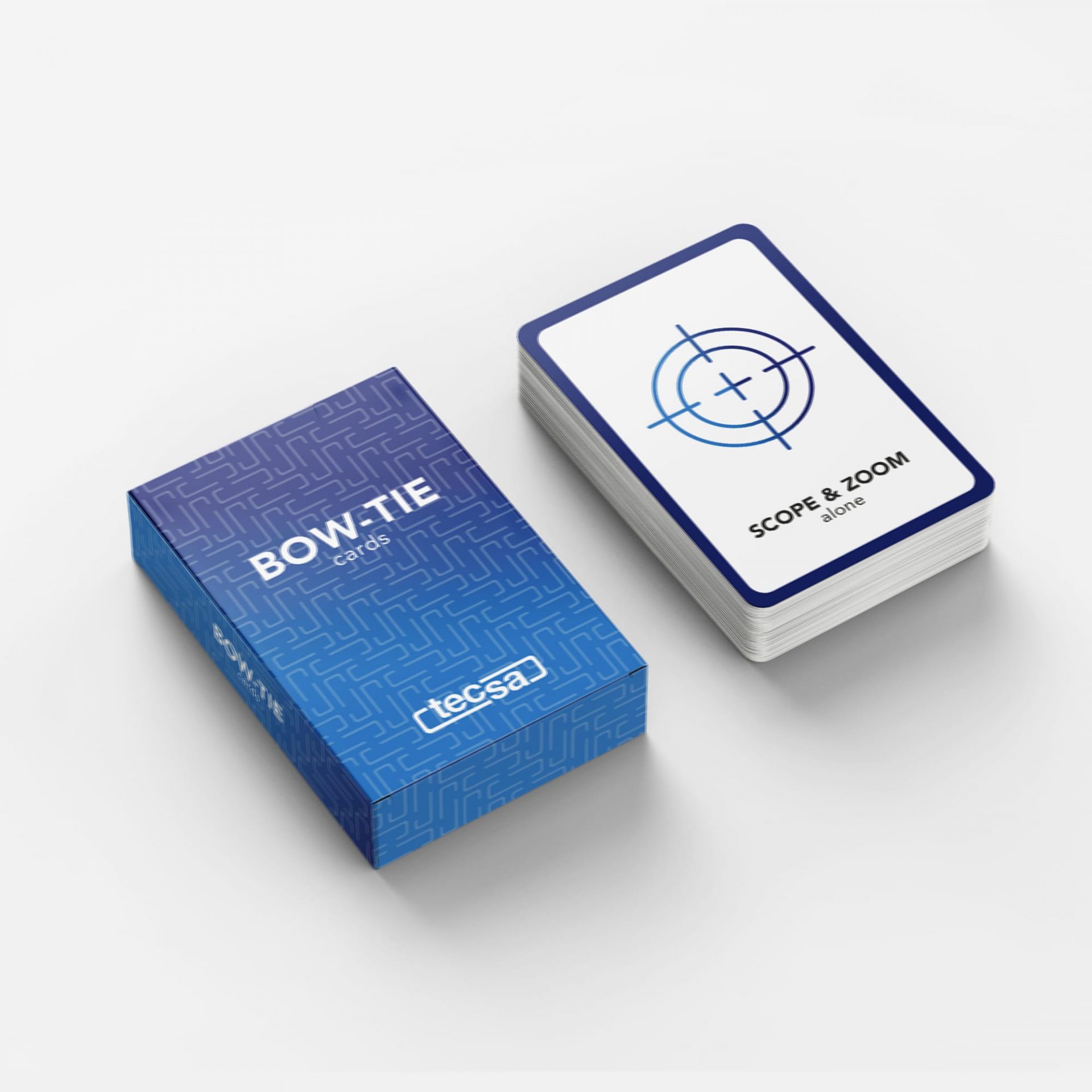 Bow-Tie Cards Tecsa
A risk management tool useful for the identification and study of barriers in the process industry with the Bow-Tie method. An instrument born from the collaboration between Chaos Consulting and Tecsa, studied to support the analysis of criticalities inherent to the process safety of the companies operating in the industrial sector.
Buy Now
Training
Upcoming courses